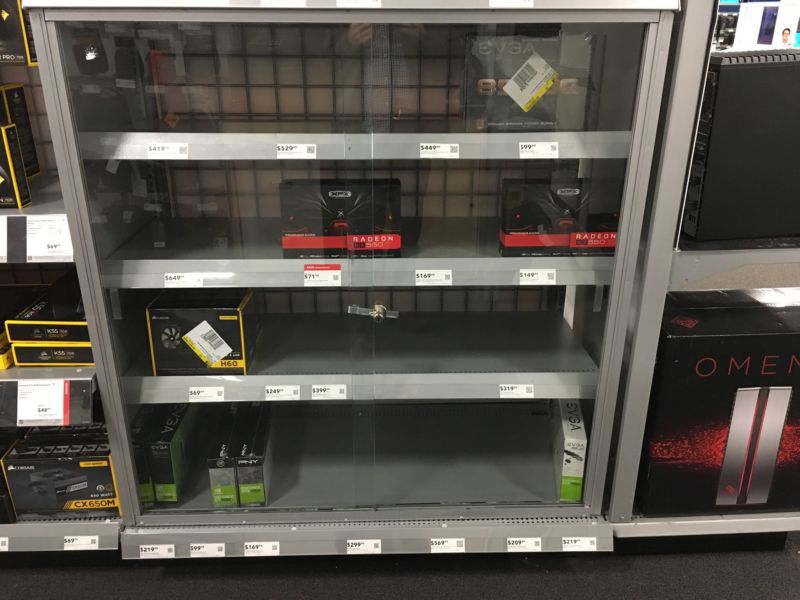 Nvidia announced its financial results on Thursday, and they were spectacular. For the company's first fiscal quarter—which runs from late January through late April—the company had revenues of $3.2 billion. That's up 10 percent from the previous quarter and up 66 percent over the last year. Profits were even more impressive, rising 11 percent from the previous quarter and 145 percent from a year earlier.
A big reason for this: the soaring value of ether and other cryptocurrencies in recent months created a ton of demand for graphics cards to mine them. That surging demand caused the street price of some high-end graphics cards to more than double between mid-2017 and February 2018.
It's a sensitive subject for major graphics-card makers because their most important market in the long run is gamers, not miners. Gamers don't like the idea of graphics-card makers raking in big profits from inflated prices driven by mining demand.
Read 13 remaining paragraphs | Comments